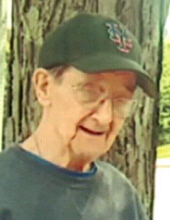 Obituary for Arthur N. Schoelch
NEW BEDFORD-Arthur N. Schoelch, 86, of New Bedford, died unexpectedly, Wednesday, June 10, 2020 at home. He was the son of the late Arthur N. and Helen (Farro) Schoelch.
Born in Queens, New York, Mr. Schoelch resided in Ohio before relocating to New Bedford in 1978. He was employed as a mail sorter for the U.S Postal Service.
Mr. Schoelch was an avid New York Mets fan and was a talented cartoonist.
His family includes his companion, Sandra; many friends including Constance, Dave, Lily and Amanda and several nieces and nephews.
He was predeceased by 2 sisters and an infant brother.
Private interment in New York.
Funeral arrangements entrusted to AUBERTINE-LOPES FUNERAL HOME, 129 Allen St., New Bedford.