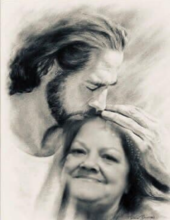 Obituary for Carol A. Vertefeuille
NEW BEDFORD-Carol A. (Bennett) Vertefeuille, 72, of Fall River, died Friday, March 20, 2020 at her daughter's home surrounded by her loving family following a lengthy, courageous battle with lung cancer. She was the daughter of the late Walter and Hilda (Medeiros) Bennett and former wife of the late John E. Vertefeuille.
Born in Acushnet, Carol resided in New Bedford for most of her life and was a communicant of Our Lady Of Guadalupe Parish At St. James Church.
She was employed at Tichon Seafood until her retirement.
Carol enjoyed spending time with her grandchildren, especially playing games with them.
She also enjoyed playing bingo, cards and dancing.
Special thanks to Compassionate Care Hospice for their wonderful care.
Her family includes her 2 daughters, Jacqueline Grajales of New Bedford and Phyllis Vertefeuille and her spouse, Alan Manchester of Fall River; 2 sisters, Betsy (Bennett) Rapoza of New Bedford and Phyllis (Bennett) Cabral of Dartmouth; 6 grandchildren, Catrina Lopes, Shawnae Grajales, the late Katelynn Vertefeuille, Jarred Mello, Treena Grajales and Meleah Santos; 11 great-grandchildren, Jlynn Lopes, Kaydynn Grajales, Nathias Thompson, Ondrae Thompson, Realynn Grajales, the late Shaelynn Grajales, Khaiya Raposo, Kamdyn Mello, Kason Raposo, Jarred Mello, Jr. and Navi Correa; 1 great-great-grandchild, Eli Abreu; several nieces and nephews. She was the sister of the late Robert Bennett, Donald Bennett, Walter Bennett, and her twin sister, Nancy (Bennett) Pinto.
In lieu of flowers, donations may be made in her memory to St. Anne's Hospital Hudner Oncology Center, 795 Middle St., Fall River, MA 02721.
Private funeral arrangements entrusted to AUBERTINE-LOPES FUNERAL HOME, 129 Allen St., New Bedford.