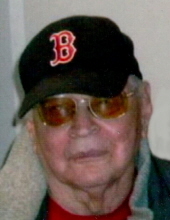 Obituary for James V. Medeiros
FAIRHAVEN-James V. Medeiros, 90, of New Bedford, died Friday, January 31, 2020 at The Royal Of Fairhaven. He was the widower of Isabelle O. (Dinecco) Medeiros and son of the late John V. and Joaquina (Camara) Medeiros.
Mr. Medeiros was born in Dartmouth and worked for the family business, Capitol Dairy.
He was a talented singer and entertained the elderly in local nursing homes where he was known as "Country Jim".
His family includes his daughter, Anna M. Medeiros of New Bedford; 1 sister, Evelyn Arruda of Fairhaven and several nieces, nephews, great-nieces and great-nephews.
He was the brother of the late Mary Roderick, Frank Medeiros, John V. Medeiros, Jr., Joseph Medeiros, Manuel Medeiros, Gilbert Medeiros, Gabriel Medeiros and Hilda Rebello.
Calling hours are omitted. His Mass of Christian burial will be celebrated Thursday, February 6, 2020 at 11:00 A.M in St. Lawrence, Martyr Church. Interment in Pine Grove Cemetery. Kindly go directly to the church.
In lieu of flowers, donations, memorial donations may be made to Lifestream, 444 Myrtle Street, New Bedford, MA 02746.
Funeral arrangements entrusted to AUBERTINE-LOPES FUNERAL HOME, 129 Allen St., New Bedford.