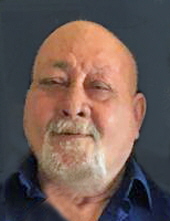 Obituary for Jose Luis Carrasquillo
NEW BEDFORD- Jose Luis Carrasquillo, 69, of New Bedford, died Tuesday, November 12, 2019 at St. Luke's Hospital following a period of declining health. He was the widower of Iris Pedraza and son of the late Tito Carrasquillo, Sr. and Maria Figueroa.
Born in Rio Piedra, Puerto Rico, he moved to Holyoke in 2003 and to New Bedford in 2014.
He was a member of Fuente Salvacion Misionera.
Mr. Carrasquillo was a self-employed welder until his illness.
He enjoyed collecting model cars.
His family includes 4 sons, Jose Luis Carrasquillo and his wife, Glenda Alejandro of New Britain, CT, Jose Anesdi Carrasquillo and his wife, Lydia Torres of New Bedford, Jose Omar Carrasquillo of Springfield and Jose Ivan Carrasquillo and his wife, Zulima Hernandez of New Britain, CT; 1 brother, Tito Carrasquillo, Jr. and his wife, Amanda of Fort Wayne, Indiana; 1 sister, Noemi Bistline and her husband, Ron of Michigan; 13 grandchildren, 11 great-grandchildren and 2 nephews.
Visiting hours in the funeral home on Saturday, November 16, 2019 from 4:00-8:00 P.M. Cremation to follow.
Funeral arrangements entrusted to AUBERTINE-LOPES FUNERAL HOME, 129 Allen St., New Bedford.