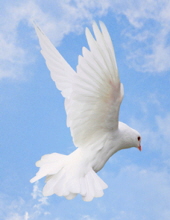 Obituary for Kenneth W. Halliley
NEW BEDFORD-Kenneth W. Halliley, 72, of New Bedford, died at home Thursday, November 14, 2019. He was the longtime partner of Eleanor A. Rohan and son of the late Elmer and Rita (Bernier) Halliley.
Born in Taunton, Kenneth resided in the greater New Bedford area for most of his life.
He was employed as a brick mason until his retirement and enjoyed spending time with his family.
His family includes his partner of 34 years, Eleanor A. Rohan of New Bedford; 2 sons, Colin Halliley and Nason Halliley, both of New Bedford; his brothers, James Paul and Peter Halliley; his sisters, Patricia Meack and Bonita Leal and several nieces and nephews.
Private funeral arrangements entrusted to AUBERTINE-LOPES FUNERAL HOME, 129 Allen St., New Bedford.