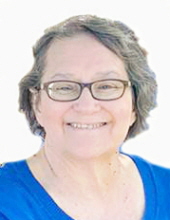 Obituary for Lucia M. Oliveira
NEW BEDFORD-Lucia M. (Amaral) Oliveira, 71, of New Bedford died Sunday, June 14th, 2020 peacefully at home with her family by her side after a long and hard fought battle with multiple forms of cancer. She is survived by her loving husband of almost 50 years Eduviges Oliveira, their son Mark A. Oliveira and his wife Pamela L. Oliveira, of South Dartmouth, and daughter Amy (Oliveira) and husband Ravi Rampersad of Clermont, FL. Along with several grandchildren; Jessa L. Oliveira, Ewan M. Oliveira, Cyrus R. Oliveira, Shriya R. Rampersad, and Elianna I.Rampersad. Born in Flamengos, Faial, a daughter of the late João Amaral and the late Clara (Rodrigues) Amaral. Lucia worked as a factory worker at Cornell Dubilier Electronics where she was a dedicated worker and retired in the mid 90s.
Lucia loved spending time with her family and watching her kids and grandkids grow up. Lucia was a fantastic cook. Everyday she would celebrate being with her family around a table of food that she made herself from scratch. She was known for always wanting to feed people and making sure that everyone was taken care of before she would take care of herself. She loved flowers and plants and always had a vase of fresh cut flowers on the dining room table and loved
to work on her garden. Everyone who met her would say what a sweet and humble woman she was along with her need to care for others. Along with her immediate family, Lucia was also the sister to the late José Amaral and his wife Lina Amaral, Aida (Amaral) and her late husband José Silveira, Maria de Luz (Amaral) and her husband Jaime Moreira. She also has several nieces and nephews, godchildren, and cousins.
In lieu of flowers, donations may be made in her memory to Dana -Farber Cancer Institute, P.O. Box 849168, Boston, MA 02284-9168 or you may donate online at dana-farber.org.
Due to current mandated restrictions, her visitation, Mass of Christian burial and interment are private and entrusted to AUBERTINE-LOPES FUNERAL HOME, 129 Allen Street, New Bedford.