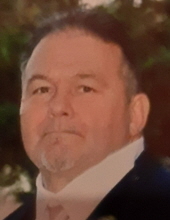 Obituary for Richard J. Rioux, Jr.
NEW BEDFORD-Richard J. Rioux, Jr., 62, of New Bedford, died unexpectedly Friday, March 6, 2020 at home. He was the son of the late Mr. & Mrs. Richard J. Rioux, Sr. and former husband of Donna L. Medeiros of New Bedford.
Born in New Bedford, he was a lifelong resident. Mr. Rioux was formerly employed as a cook at the former Caetano's Restaurant and later as a mechanic at Safeguard Transmissions.
He loved his late feline friend, Binx and also enjoyed playing pool, fishing and scuba diving.
His family includes his former wife; 3 daughters, Jennifer L. Alves and her husband, Thomas, Lisa R. Rioux and Katie L. Voss and her husband, Clifton, all of New Bedford; 3 brothers, Kevin Rioux, Robert Rioux and James Hardy, all of New Bedford; 1 sister, Kathy Hardy of New Bedford; 8 grandchildren, Jaraud Wood, Alycia Wood, Ashton Alves, Kiara Rioux, Nathaniel Gonsalves, the late Amanda Rioux, Mackenzie Silvia and Aliya Voss and several nieces and nephews.
He was the brother of the late Paul Rioux, William Rioux and Hank Hardy.
Private funeral arrangements entrusted to AUBERTINE-LOPES FUNERAL HOME, 129 Allen St., New Bedford.