Staff
Meet the Staff of Aubertine-Lopes Funeral Home
The staff at Aubertine-Lopes Funeral Home take great pride in caring for the families we serve. Throughout your time with us, our staff will continue to anticipate your needs, attend to the details of your arrangements, and help you through a difficult time.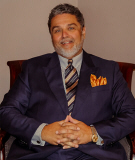 Timothy Lopes
President
Tim Lopes is the President of Aubertine-Lopes Funeral Home. He graduated from New Bedford High School in 1978 and attended and graduated from New England Institute of Applied Arts & Sciences in 1979. He is married To Amelia (Lourenco) "Millie" Lopes. They reside in Acushnet with their two sons, Tyler and Troy.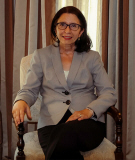 Sharon (Amaral) Williams
General Manager
Sharon (Amaral) Williams is the General Manager of Aubertine-Lopes Funeral Home. She graduated from Bishop Stang High School in 1983. She attended University of Massachusetts at Dartmouth for 3 years. Sharon graduated from Funeral Institute of the North East in 2003. She is married to Howard J. Williams. Sharon and Howard have two children, Reid and Marina and two grandchildren, Cole and Ryleigh.They reside in Fairhaven.